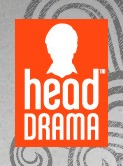 May 25, 2011 / HeadDrama.com
Mentally Preparing Your Kids For A Move
Summer's almost here which means that families across the country will soon be packing up and moving! Many parents wait until the summer to move so as not to disrupt the school year, but regardless of when you move, it will be disruptive to your children. HeadDrama got advice from experts on how to make the transition a little easier for your little ones...[read more]

May 24, 2011 / GalTime.com
Moving With Kids - Secrets From Moms Who've Done It
Over the past several years, I've done a lot of moving for work. After several lengthy moves, I now have a pretty good system for organizing, packing and labeling, but, regardless, it's still stressful. Our past two moves have been THE MOST stressful for me because we moved with a small child...[read more]

May 11, 2011 / LoveToKnow.com
Bring Summer Into Your Home
Are you ready to go beyond spring cleaning? Preparing your home for summer can reduce clutter, redress your environment and create the perfect space for you during those hot summer days. Love To Know chatted with Laura McHolm, organizational expert and cofounder of NorthStar Moving, Los Angeles' premier eco-luxury moving company, about bringing summer into your home and revamping your kitchen. ...[read more]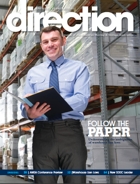 January-February, 2011 / Direction - AMSA's bi-monthly magazine
NorthStar Moving's Donation Drive
NorthStar Moving Company conducted a special campaign to drive donations to Claire Wineland, a vibrant 13-year old girl from Calabasas, Calif., who is battling cystic fi brosis. The company has established "Claire's Corner" on its new blog, Moving Happiness Home, where she can talk about anything from Cystic Fibrosis, the Make-A-Wish Foundation, the environment, mermaids or any topic. "Claire is an incredible child and she needs our help...[read more]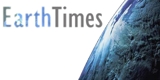 February 1, 2010 / EarthTimes.com
NorthStar Moving Assists Pets on the Move
NorthStar Moving has unleashed a new service with Animal Transporters/Pet Taxi LA, to transport pets safely, comfortably and affordably during a move. This new relationship expands NorthStar Moving's luxurious pet care services, caring for every detail to ensure that people and their pets are pampered throughout the course of their move...[read more]


January 24, 2010 /The Los Angeles Times
Firms likely to get more pitches for credit cards
Ram Katalan, president and co-founder of NorthStar Moving in Chatsworth, uses business credit cards...to pay expenses such as hotel bills for his movers, rather than give his employees chash, then he pays the ful balance, or close to it, "just ot use them again the following month. It's more of a cash card then a credit card...[read more]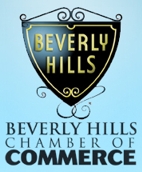 January 24, 2010 / BeverlyHillsChamber.com
NorthStar Moving Wins Award for Green Practices
The moving company was awarded the Signature Award for Best Use of Green Practices by the California Apartment Association of Los Angeles (CAA-LA), honoring outstanding apartment communities and industry partners in Los Angeles County. NorthStar Moving was chosen for their unique eco-luxury moving and storage services and green corporate practices, providing a bright green solution for households on the move. ...[read more]


December 14, 2010 /DailyFinance.com
NorthStar Moving Partners with National Luxury Apartment Organization
Through this partnership, NorthStar Moving will provide moving and storage services to the 26 Archstone luxury apartment communities in the Los Angeles and Ventura counties. "Archstone believes in providing the best in community amenities and apartment features, along with a world-class customer service experience to its residents...[read more]


December 1, 2010 / FabulousLiving.com
Do-It-Yourself Holiday Décor
You can even embellish your home with broken ornaments. According to Laura McHolm, an organizational expert and cofounder of NorthStar Moving Company, California's premier eco-luxury moving and storage company, all you need to do is, "open up that tool box, grab a hammer and put all of the cracked or broken ornaments in a Ziploc® bag. Smash them up and use the pieces in a glass bowl for a pretty accent piece." ...[read more]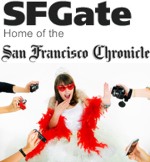 November 1, 2010 / sfgate.com
NorthStar Moving Shines Spotlight on Make-A-Wish Recipient
NorthStar Moving Company announced a special campaign to drive donations to Claire Wineland, a vibrant 13-year old Calabasas girl battling cystic fibrosis. The company has established "Claire's Corner" on their new blog, Moving Happiness Home™, where she can talk about anything from Cystic Fibrosis, the Make-A-Wish Foundation®, the environment, mermaids… anything...[read more]


September 8, 2010 / blog.coldwellbanker.com
Moving with Children
There's nothing quite like the chaos of getting ready to move. Boxes, newspaper, bubble wrap, packing tape, etc. Now throw kids into the mix and you've got yourselves a recipe for a potentially stressful experience...[read more]


September 1, 2010 / cnbc.com
NorthStar Moving Helps Make-A-Wish Foundation Complete 7,000th Wish
Claire, a 14-year old Calabasas girl battling cystic fibrosis, made a heartfelt wish to Make-a-Wish for her bedroom to be redone by a famous interior designer. With NorthStar Moving's donation of long-term storage and moving of all the pieces needed to create Claire's bedroom, the Make-a-Wish Foundation, along with HGTV's Interior Design Star Kim Myles...[read more]


August 30, 2010 / Inc.com
Inc. Magazine Unveils Its Fourth Annual Exclusive List of America's Fastest-Growing Private Companies—the Inc. 5000
Inc. magazine today ranked NorthStar Moving No. 3,589 on its fourth annual Inc. 5000, an exclusive ranking of the nation's fastest-growing private companies. NorthStar Moving was also ranked NO. 73 in the Logistics & Transportation category...[read more]


August 24, 2010 / Inc.com
Inc 500
NorthStar Moving and Storage has earned the position of 3,589 on the 2010 Inc. 5000, Inc. fourth annual ranking of the fastest growing private companies in America...[read more]


August 16, 2010 / AOL Real Estate
How to Get an Accurate Moving Quote
The easiest way to get an accurate moving quote is to give your future moving firm a realistic idea of how big the job is. "The more accurate you are and the more details you give, the better service you'll get," explains Laura McHolm, co-founder of NorthStar Moving Company in California...[read more]

August 9, 2010 / Los Angeles Business Journal
Best Places to Work 2010
The forth annual 'Best Places to Work' awards reception was held by the Los Angeles Business Journal at the Millennium Baltimore Hotel in Los Angeles August 9th, 2010. The award celebrated companies that know how to create an environment where people love to come to work...[read more]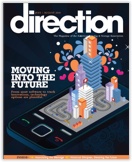 July-August 2010 / Direction - AMSA's bi-monthly magazine
It's Time to go Green
The green theme has hit many industries, and it is just now beginning to reach the moving industry. And, as businesses across the country begin to implement more eco-friendly measures in office parks, warehouses, ballparks and retail outlets the demand for green moving is sure to increase as well...[read more]


July 27, 2010 / Bravo's 'Kathy Griffin: My Life on the D-List'
One more time...
Our movers helped Lara bring her vision for the new design of Kathy's house to life. Our crew delivered the new items, moved them around, placed them inside with care and got to see the gorgeous new interior come to life...[read more]


July 20, 2010 /abclocal.go.com
NorthStar Moving Unveils New Nanny Service
In the midst of summer school vacation, many families pack up to settle into a new home. Yet, busy families with tiny tots on the move can often use a helpful hand. NorthStar Moving Corporation has unveiled a new customized package created to put parents and their children magically at ease during a move...[read more]


July 12, 2010 / WomansDay.com
Organize Your Home by Color
Color-coding offers visual cues that can identify anything from road signs to sports teams. Even doctors' offices use it to track their patients' files. "Assign like colors to like things," says Laura McHolm, cofounder of NorthStar Moving, an L.A.-based moving and storage comp...[read more]


July 10, 2010 / ChicagoTribune.com
Spending smart: Tips to make a smooth move
Moving a residence is often fraught with high emotions and a to-do list a mile long. So, it's tempting to give only passing attention to hiring a mover and the related incidental costs. That could be a mistake — for your wallet and your peace of mind. And while the moving industry has many fine companies, it is notorious for fraud and dirty tactics by so-called rogue movers. Here are tips on making your move with lower costs and less hassle...[read more]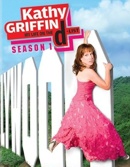 July 6, 2010 / Bravo's 'Kathy Griffin: My Life on the D-List'
Twice in one season? This is going to get to our head!
Our moving crew had a great time helping out in season 6 of 'Kathy Griffin: My Life on the D-List'. The especially enjoyed helping with the preparations for her d-list estate sale at the Melrose Trading Post...[read more]


July 6, 2010 / Century 21 Newsletter
Interested in a Greener Move? Here's How
"Going green" is all the rage these days. There are green houses, green cars and green appliances. So if you're planning a move, why not go green there as well?...[read more]


June 25, 2010 / www.moishes.com/blogs
Fan Fridays: Ram Katalan of NorthStar Moving
Welcome to Fan Fridays! This is probably my favorite blog day of the week. It's when I get a chance to show appreciation to a fan or friend of Moishe's! Today, we're sending our appreciation to Ram Katalan – Founder and owner of our sister company out West! Northstar Moving...[read more]