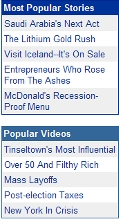 LOS ANGELES, Nov. 12 /PRNewswire/ -- NorthStar Moving Corporation, the leading residential and commercial mover in California, offering local, intrastate, interstate, and international moves, as well as storage services, today announced that it is the trusted service provider of choice for savvy Los Angeles businesses looking to minimize downtime during a move. NorthStar Moving's commitment to the environment has also resonated with LA's eco-conscious businesses. From toys to insurance, businesses are choosing NorthStar Moving, award-winning and environmentally conscious moving services.
NorthStar Moving has long been recognized for providing eco-luxury packing and moving services for the stars, having been the mover of choice for celebrities. Now the company has brought this star treatment to its business clientele. "In addition to moving our office contents from point A to point B, the crews had to work around the installation of work stations, computers and telephones at the new location," said Arthur Brisolara, vice president of International Facilities Insurance Services, Inc. "However, the most notable aspect of the excellent service given by NorthStar Moving was the fact that they made themselves available by phone the entire weekend. If I had any questions or concerns, I was able to reach the crew with a single call."
NorthStar Moving's service quality, competitive prices, and immense flexibility have impressed business owners across the region. The company has been entrusted to safely move and store invaluable inventories for companies selling high-end automobiles, baby products, jeans, and more. "NorthStar Moving provided us with excellent service and has become a valuable business partner for Munchkin," said Tom Buffum, director of operations for the North Hills, California-based baby products boutique. "Their responsiveness and ability to handle our business with no lead time, and to accommodate the critical issues of storing and shipping product for us-with little to no training or prior experience handling our type of product-was really remarkable."
"Few businesses have the luxury of downtime for a move," said NorthStar Moving Corporation Founder and President Ram Katalan. "Even a move across town can be very disruptive to an organization. Our goal is to protect our clients' possessions and help them get back up and running as quickly as possible. We're extremely pleased that so many area businesses seek us out to provide a seamless move experience."
From comprehensive, up-front estimates to specialized packing/unpacking services to biodiesel trucks and 100% recycled moving boxes, NorthStar Moving is intent on delivering on their promise of exemplary, eco-conscious service. IT Jeans, Silver Star Automotive Group Mercedes-Benz dealership, International Facilities Insurance Services, Inc., Munchkin, Bass Underwriters Insurance, The Law Offices of Arthur L. Stein, and Levlad natural health and beauty products are among the company's many business clients.
About NorthStar Moving Corporation
Founded in 1994, Los Angeles-based NorthStar Moving Corporation has redefined the moving industry as the first to offer eco-luxury moving services, elevating basic moving and storage services to a new unparalleled level of customer service, customized care, and environmental consciousness. "A" rated by the Better Business Bureau, recently voted Citysearch "Best Mover", featured in The Robb Report Collection, recommended by The Franklin Report, MovingInsurance.com, and an impressive list of celebrity clientele, NorthStar Moving has proven the state-of-the-art way to move is with its red carpet service. In addition, NorthStar Moving's corporate culture and growth continue to blaze a trail locally and nationally, ranked on the Inc. 5,000 list for the fastest growing companies in the U.S. for the second consecutive year, and named one of the Top 50 Fastest Growing Private Companies for the third consecutive year and ranked number four in the Top 30 Best Places to Work by the San Fernando Valley Business Journal. The company's services include local, long distance, international, residential, and commercial moves, as well as full-service and mobile storage. NorthStar Moving Corporation's mission is to exceed their clients' expectations with graceful customer care and to move service back into what should have always been the ultimate service industry: the moving industry. For more information, please visit http://www.NorthStarMoving.com or call (800) Ask-Pros (275-7767).


SOURCE NorthStar Moving Corporation


Copyright © 2004 PR Newswire All rights reserved.